How to Cook Delicious Zucchini Noodles
Are you looking for a healthy and delicious alternative to traditional pasta? Look no further than zucchini noodles! Also known as "zoodles," these noodles are made from spiralized zucchini and can be cooked in a variety of ways.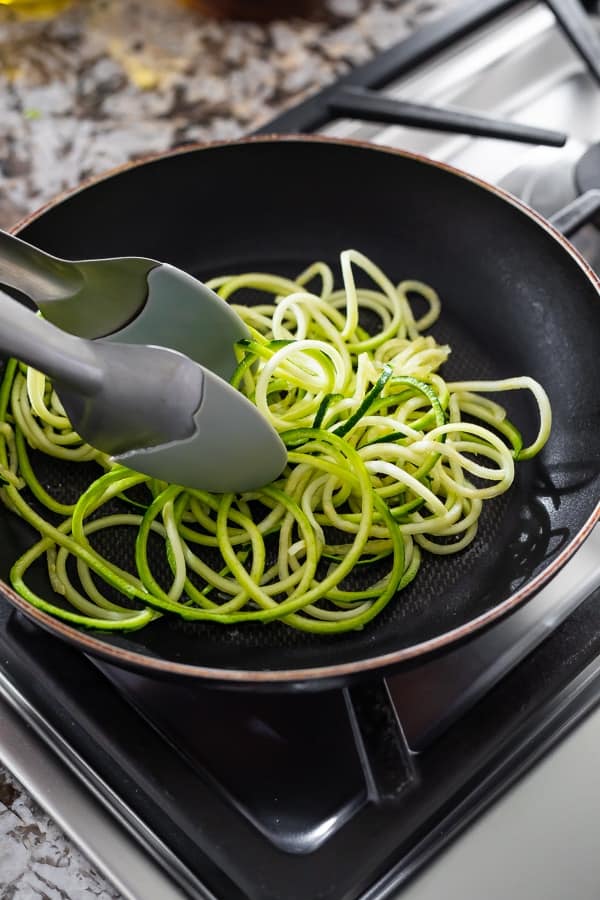 Why Choose Zucchini Noodles?
Zucchini noodles are a great option for those looking to cut carbs or add more vegetables to their diet. They are low in calories, high in fiber and nutrients, and easy to prepare. Plus, they can be used as a substitute in many pasta dishes, making them a versatile ingredient in any kitchen.
How to Make Zucchini Noodles
To make zucchini noodles, you will need a spiralizer, which can be purchased at most kitchen stores or online. Simply cut off the ends of the zucchini, attach it to the spiralizer, and turn the handle to create long, spiral-shaped noodles.
Cooking Methods for Zucchini Noodles
There are several ways to cook zucchini noodles:
Sauté in a pan with a little olive oil for 2-3 minutes until tender.
Boil in salted water for 1-2 minutes until al dente.
Bake in the oven for 10-12 minutes at 400°F until crispy.
Recipes Using Zucchini Noodles
Zucchini noodles can be used in many different recipes, from Italian-inspired dishes to Asian stir-fries. Here are a few ideas to get you started:
Zucchini Noodle Spaghetti with Meat Sauce
Zucchini Noodle Pad Thai
Zucchini Noodle Greek Salad
Pros and Cons of Zucchini Noodles
Like any food, zucchini noodles have their pros and cons:
| Pros | Cons |
| --- | --- |
| Low in calories and carbs | Can be watery if not cooked properly |
| High in fiber and nutrients | May not satisfy carb cravings like traditional pasta |
| Versatile and easy to prepare | Requires a spiralizer or other special equipment |
FAQ
Q: Can I make zucchini noodles without a spiralizer?
A: Yes, you can use a vegetable peeler or mandoline to make thin, flat noodles. However, a spiralizer will give you the best results.
Q: How do I store zucchini noodles?
A: Zucchini noodles can be stored in an airtight container in the refrigerator for up to 3 days.
Q: Can I freeze zucchini noodles?
A: Yes, you can freeze zucchini noodles for up to 3 months. To prevent them from becoming mushy, blanch them in boiling water for 1-2 minutes before freezing.
Q: What are some seasoning options for zucchini noodles?
A: Zucchini noodles can be seasoned with a variety of herbs and spices, such as garlic, basil, oregano, red pepper flakes, and lemon juice.
In conclusion, zucchini noodles are a healthy and delicious option for anyone looking to add more vegetables to their diet or cut back on carbs. With a little creativity and experimentation, you can enjoy this versatile ingredient in a variety of recipes.