How to Cook Meatballs
Meatballs are a classic dish that can be made in many different ways. They are simple to prepare and can be enjoyed as a main course or as a snack. In this article, we will show you how to cook meatballs that are juicy, flavorful, and easy to make. Whether you are a beginner or an experienced cook, this recipe is perfect for you. So, let's get started!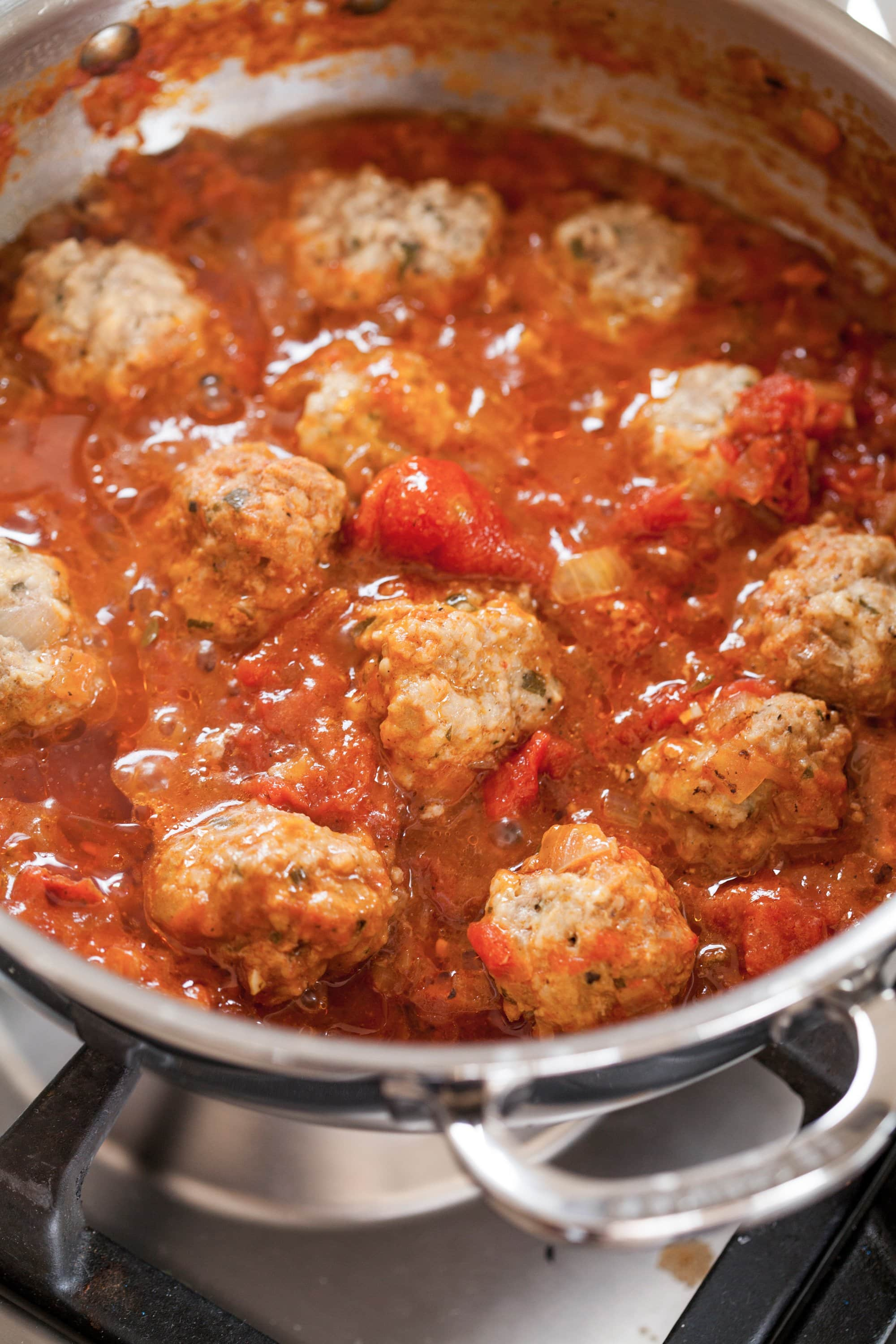 Ingredients
1 pound ground beef
1/2 cup breadcrumbs
1/4 cup milk
1/4 cup grated Parmesan cheese
1 egg
1 tablespoon minced garlic
1 teaspoon salt
1/2 teaspoon black pepper
1/4 cup chopped fresh parsley
1/4 cup chopped fresh basil
1/4 cup chopped fresh oregano
1/4 cup olive oil
Step-by-Step Instructions
Step 1: Preheat the oven
Preheat your oven to 375°F.
Step 2: Mix the ingredients
In a large bowl, mix together the ground beef, breadcrumbs, milk, Parmesan cheese, egg, garlic, salt, black pepper, parsley, basil, and oregano. Use your hands to mix everything together until it is well combined.
Step 3: Form the meatballs
Using your hands, form the mixture into 1-inch meatballs. You should be able to make about 20-24 meatballs.
Step 4: Cook the meatballs
In a large skillet, heat the olive oil over medium-high heat. Add the meatballs and cook for about 2-3 minutes on each side, until browned. Transfer the meatballs to a baking sheet and bake in the preheated oven for 10-15 minutes, until cooked through.
Step 5: Serve and Enjoy
Serve the meatballs hot with your favorite sauce or toppings. Enjoy!
Pros and Cons of Cooking Meatballs
Pros:
Meatballs are a versatile dish that can be paired with many different sauces and toppings.
Meatballs are easy to make and can be prepared in large quantities for gatherings or meal prep.
Meatballs can be made with a variety of meats, including beef, pork, chicken, or turkey, making them a great option for those with dietary restrictions.
Cons:
Meatballs can be high in fat and calories, depending on the type of meat used and the cooking method.
Meatballs can be time-consuming to prepare, especially if you are making them from scratch.
Meatballs can be messy to cook, as they tend to splatter and release grease while cooking.
FAQs
Q: Can I use frozen meatballs instead of making them from scratch?
A: Yes, you can use frozen meatballs if you prefer. Just make sure to follow the cooking instructions on the package.
Q: Can I make meatballs without breadcrumbs?
A: Yes, you can substitute breadcrumbs with other ingredients such as rolled oats, cornmeal, or crushed crackers.
Q: Can I freeze meatballs?
A: Yes, you can freeze meatballs for up to 3 months. Just make sure to store them in an airtight container or freezer bag.
Q: Can I use a different type of meat instead of beef?
A: Yes, you can use pork, chicken, turkey, lamb, or a combination of meats to make meatballs.