How to Cook Neck Bones: A Delicious and Easy Recipe
Neck bones are a flavorful and inexpensive cut of meat that can be used in a variety of dishes. They are perfect for slow cooking and can be seasoned with a variety of spices to create a dish that is both delicious and satisfying. In this article, we will provide you with a step-by-step guide on how to cook neck bones that is sure to impress your friends and family.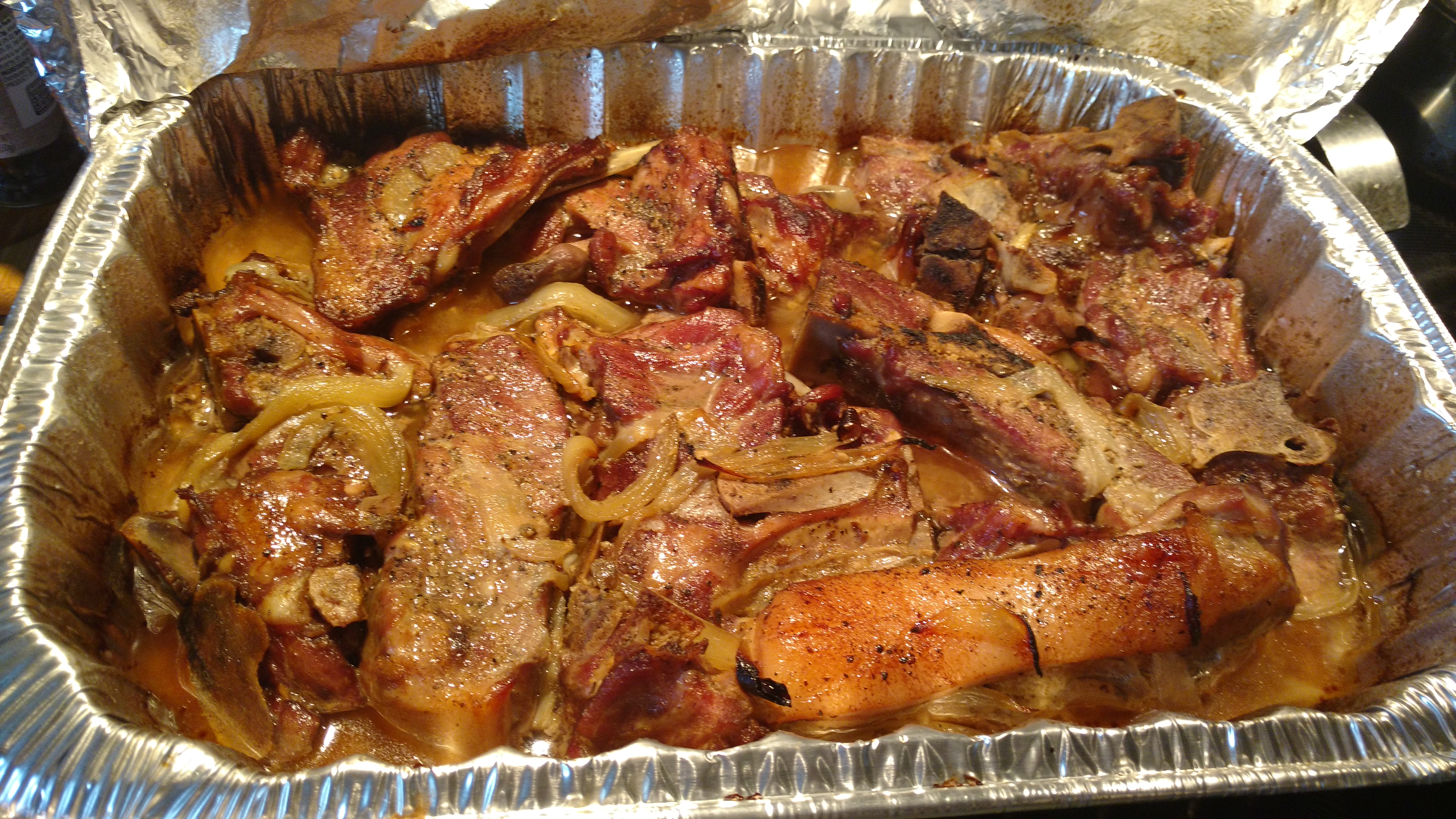 Ingredients
2-3 pounds of neck bones
1 onion, chopped
3 cloves garlic, minced
2 tablespoons olive oil
1 can diced tomatoes
1 tablespoon paprika
1 tablespoon chili powder
1 tablespoon cumin
1 teaspoon salt
1/2 teaspoon black pepper
4 cups water
Instructions
Step 1: Preheat the Oven
Preheat your oven to 350°F.
Step 2: Brown the Neck Bones
Heat the olive oil in a large skillet over medium-high heat. Add the neck bones and brown on all sides, about 5 minutes. Remove the neck bones from the skillet and set aside.
Step 3: Saute the Onion and Garlic
Add the chopped onion and minced garlic to the skillet. Saute for 2-3 minutes until the onion is translucent.
Step 4: Add the Spices
Add the paprika, chili powder, cumin, salt, and black pepper to the skillet. Stir to combine and cook for 1-2 minutes until fragrant.
Step 5: Add the Diced Tomatoes and Water
Add the can of diced tomatoes and 4 cups of water to the skillet. Stir to combine.
Step 6: Add the Neck Bones
Place the neck bones in a large baking dish and pour the tomato mixture over the top. Cover the dish with aluminum foil.
Step 7: Bake in the Oven
Bake the neck bones in the oven for 2-3 hours, or until the meat is tender and falling off the bone.
The Benefits of Cooking Neck Bones
Neck bones are a great source of protein and can help to strengthen bones and muscles. They are also rich in vitamins and minerals, including iron and zinc. Cooking neck bones can also be a budget-friendly option, as they are often less expensive than other cuts of meat.
The Drawbacks of Cooking Neck Bones
While neck bones can be a delicious and nutritious choice, they can also be high in fat and cholesterol. It is important to balance your intake of neck bones with other lean protein sources and to limit your overall intake of saturated fat and cholesterol.
FAQs
Q: Can I use a slow cooker to cook neck bones?
A: Yes, you can use a slow cooker to cook neck bones. Simply follow the recipe as written and place all of the ingredients in the slow cooker instead of a baking dish. Cook on low for 6-8 hours, or until the meat is tender.
Q: Can I freeze leftover neck bones?
A: Yes, you can freeze leftover neck bones for up to 3 months. To reheat, simply thaw in the refrigerator overnight and then heat in the oven or on the stovetop until heated through.
Q: What are some other ways to use cooked neck bones?
A: Cooked neck bones can be used in a variety of dishes, including soups, stews, and chili. The meat can also be shredded and used in tacos, sandwiches, and wraps.
Q: Can I use different spices in this recipe?
A: Yes, feel free to customize the seasoning in this recipe to your taste preferences. You could try adding smoked paprika, oregano, or thyme for a different flavor profile.
Conclusion
Cooking neck bones is a simple and delicious way to create a flavorful and satisfying meal. With just a few simple ingredients and some time in the oven, you can create a dish that is sure to impress. Whether you are cooking for yourself or for a crowd, neck bones are a great choice for a budget-friendly and nutritious meal.